It is the year 2005
dr.e, 15.6.2004 11:52 MEZ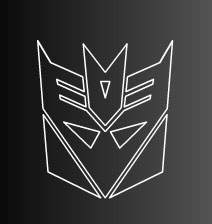 Transformer Break Dance!
Nur mit Musik genießen!
(Macromedia Shockwave Flash 7.0 erforderlich, nicht im Fedora des 7.0 Stocks enthalten ;-)

http://www.wilenkin.com/transformers/Video_player_[...]
6 Kommentare (< 6683 T)
---
OBEY YOUR MASTER!
---
Juchhu ein distro flame war! Ich empfehle Gentoo linux mit flash7 seit 30. Mai.

http://packages.gentoo.org/ebuilds/?netscape-flash[...]
---
schwarzerkaffee, 15.6.2004 14:11 MEZ
FedORA = Federal Organisation of Radiacal Antichrists (=Staatlich organisierte antichristen Bewegung). Kann kaum glauben, dass man sich damit identifizieren kann. Dagegen:

SuSE= Super. Sicher. Einzigartig.
---
Meiner Meinung nach ist nur Fedora am Irak-Krieg schuld.
---
BLACK COFFEE, 15.6.2004 12:09 MEZ
SuSE: The only serious choice (incl. Macromedia Flashplyer.)

JOIN THE WINNERS!!!!
---
Sehr genial...ich mag vor allem den Großen, wenn er hinter dem Kleineren steht und "representet".
---
<< zurück