Attention Americans: Information for the presidential election
R.U.GAY, 10.6.2004 20:38 MEZ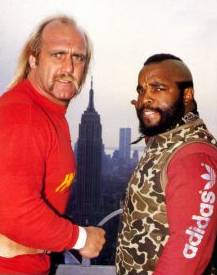 Do you wish you were more informed about politics, but find yourself confused by editorials, pundits and Doonesbury? Then boy is this the game for you. All the issues you've heard so much about on the Daily Show in an easily digestable game form, with a soothing coating of boobs, swears and 80s references.

Don´t get upset because of the long running introduction, it´s worth enduring it.

http://www.emogame.com/bushgame.html

HAIL SATAN, HAIL ENRON, HAIL BUSH!
3 Kommentare (< 6630 T)
---
Nachdem das Spiel ja gestern von Mark (wir verehren ihn alle) durchgespielt wurde, kann ich eigentlich nur vor den schrecklichen Bildern warnen, die den unschuldigen Spieler dort erwarten. Die statistischen Informationen zum Amerikanischen Budget sind aber hochinteressant.
---
I AM THE ALPHA AND THE OMEGA,
THE BEGINNING AND THE ENDING,
WHO IS WHO WAS AND WHO IS TO COME...
THE ALMIGHTY LORD VOLTRON.
---
Göttlich dieses Intro! Die Pixel-Ästhetik, der Sound, nur das mit der Freiheitsstatue... naja. Das eigentliche Spiel hat meine Neuronen dann etwas überfordert. Aber das Intro! Wundervoll! Hail Voltron!
---
<< zurück