Star Wars Gangsta Rap
dr.e, 20.8.2004 13:59 MEZ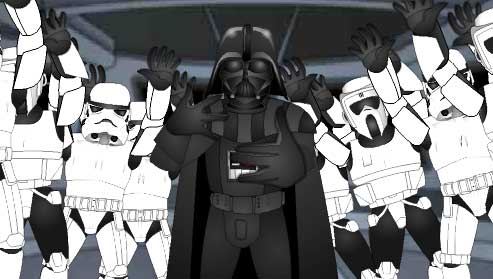 Yo, this goes out to all the Vader Haters out there! Check out this funky shit! Shiznit!

Den Star Wars Gangsta Rap gabs schon mal, doch er wurde (mit gleichem Ton) in einer "Special Edition" neu animiert. Extrem gut muss man sagen. Sehr lohnenswert auf die 6 MB Flash zu warten:
http://atomfilms.shockwave.com/af/content/gangsta_[...]

It's not the east- or the west-side.
It's not the north- or the south-side.
It's the DARK SIDE!
---
Es wurden hierzu noch keine Kommentare verfasst.
---
<< zurück