Come, get some!
ph, 11.1.2008 0:18 MEZ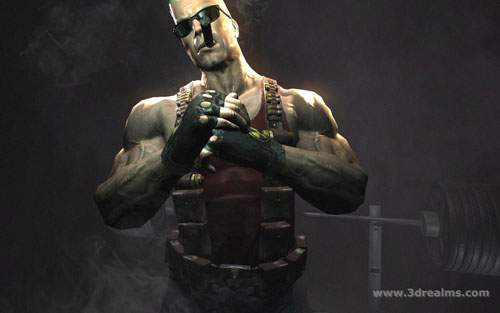 Für alle dies verpasst haben: Das Warten seit 1997 ist (fast) vorbei. Es wurde (fuers erste) ein Teaser zu Duke Nukem Forever veroeffentlicht!

http://www.3drealms.com/duke4/

I'm looking for some alien toilet to park my bricks, who's first?
7 Kommentare (< 4818 T)
---
Im Online-Standard:
"Duke Nukem Forever soll Ende 2008 fertig sein
Meinte 3D Realms-Firmenchef in einem Interview - Wenig später wurde bereits wieder dementiert"
Haha!
---
Silberkrone, 21.1.2008 13:02 MEZ
"your face, your ass - what's the difference?!?"

--> serious sam ownz! :D
---
Ja jaaah, mein Lieblingszitat fand ich auch:
>> What are you? Some bottom-feeding, scum sucking algae eater? <<
---
Damn, you're ugly., 11.1.2008 17:41 MEZ
http://media-imdb.com/title/tt0228246/quotes
---
Shake it baby!
---
euer reli-lehrer, 11.1.2008 16:29 MEZ
dann mach ich mal weiter mit den zitaten:
"your face, your ass - what's the difference?!?"

ein ehrwürdig altes gewaltspiel bei dem man schon als damals jugendlicher lernte, dass es heutzutage nicht mehr reicht jemanden die freude zu machen ihn frühzeitig seinem schöpfer zuzuführen sondern es gehört halt noch ein guter/blöder/beleidigender/sarkastischer spruch dazu - herrlich in erinnerungen zu schwelgen...
---
Haha, das heißt aber nicht, dass es demnächst erscheint oder? Das verzögert sich dann weitere 10 Jahre. Deshalb hat das Spiel ja auch den Zusatz "Forever" bekommen.
---
<< zurück