Dark matter in a dark universe with even darker people
R.U.GAY, 22.8.2006 22:35 MEZ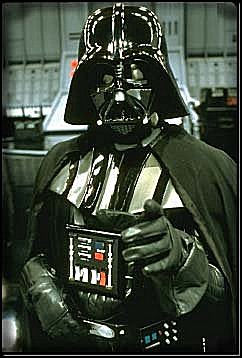 Jetzt scheint es also endlich bestaetigt zu sein, dass die Idee der dunklen Materie in unserem Universum nicht nur Kruecke zur Stuetzung der Gravitationstheorie auf galaktischen Massstaeben, sondern auch ein physikalisches Faktum ist. Dies jedenfalls meinen Astrophyiker in

http://arxiv.org/abs/astro-ph/0608407

http://science.orf.at/science/news/145476

Endlich habe ich Hoffnung, dass meine aus rein ideologischen Gruenden getroffene Annahme, die Dunkle Materie und Energie beherrsche das Universum, zutreffend ist. Die Ewoks wurden ausradiert, die Rebellen zerschmettert und Darth Vader beherrscht mit seinem Sohn das Universum. Join the dark side!
1 Kommentar (< 6248 T)
---
Jo man! Black is beautiful!
---
<< zurück